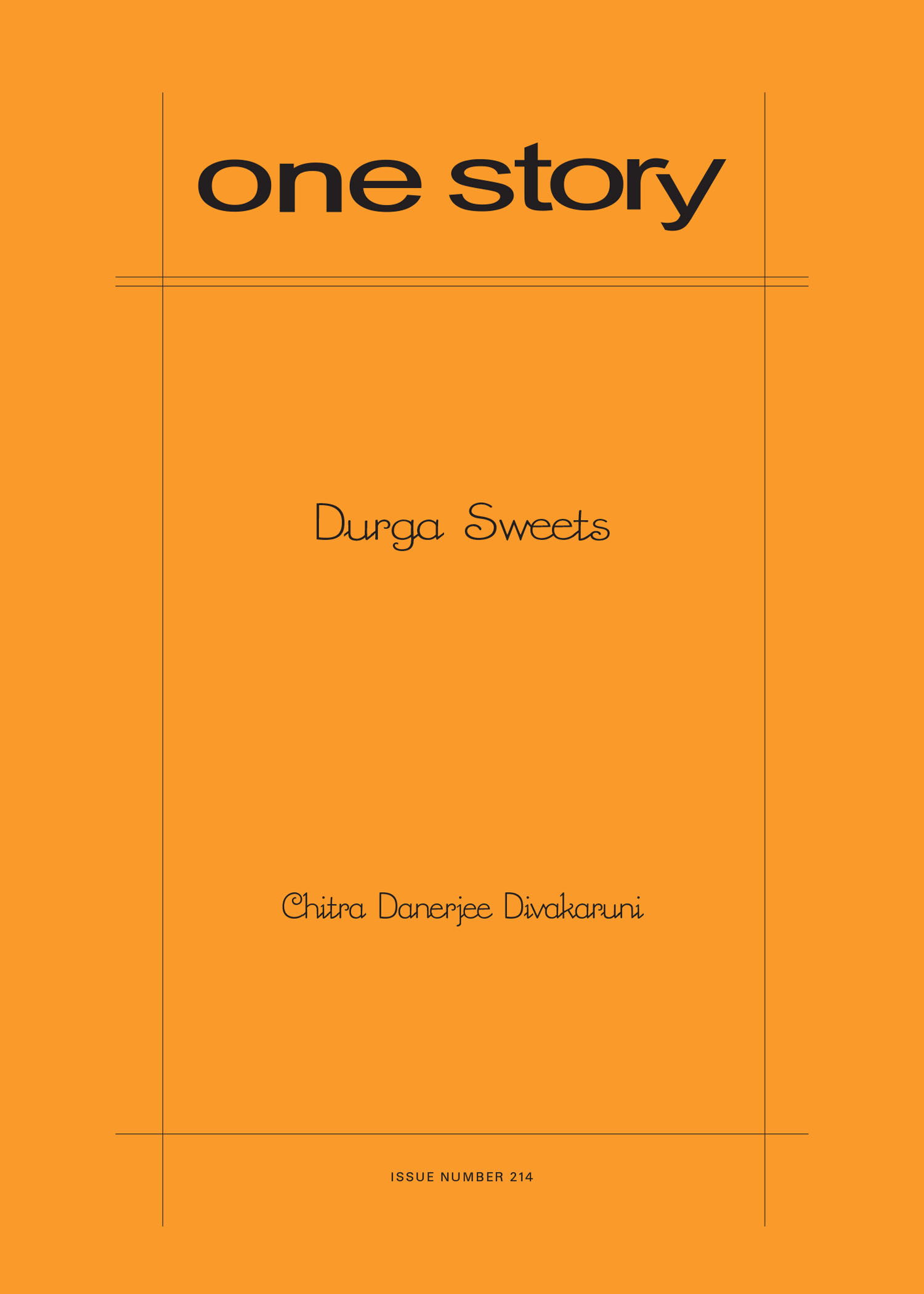 Excerpt
The phone call about Sabitri came very early in the morning, but that was not a problem because Bipin Bihari Ghatak was up already. In fact, he had been up for some time. In recent years, after he had turned fifty-five, sleep had become a fickle mistress. And he was not the kind of man to lie in bed wishing for its return once it had abandoned him. He had finished brushing his teeth with a neem stick, chewing on its fibrous end, relishing the cleanly bitter taste it left in his mouth. Not many people used the sticks nowadays. He had to go all the way to Taltola Bazaar to get his week's supply, but he didn't mind. Ever since he had quit his job as manager of Durga Sweets, he didn't have much to do.
Bipin Bihari had finished his bath, too, shivering a little because, being by necessity frugal and by nature Spartan, he preferred not to heat his bath-water. Besides, the ancient heater in his one-room flat was moody. When it refused to cooperate, he had to heat water in the rice-pot and ferry it from stove top to bathroom. He didn't want to become dependent on such a troublesome habit.
Chitra Banerjee Divakaruni
Chitra Banerjee Divakaruni is the award-winning author of several acclaimed novels, The Mistress of Spices, Oleander Girl, Sister of My Heart, and The Vine of Desire; two short story collections, Arranged Marriage and The Unknown Errors of Our Lives; four volumes of poetry; and several novels for young readers, including The Conch Bearer. Her work has appeared in The New Yorker, The Atlantic Monthly, and The New York Times. Born in India, she currently lives in Texas, where she teaches Creative Writing at the University of Houston. Her new novel, Before We Visit the Goddess, which includes "Durga Sweets," will be published by Simon & Schuster in April 2016.
Hannah Tinti on "Durga Sweets"
A long time ago, in a galaxy far, far away, I was an editorial intern working at The Atlantic Monthly. One of the big perks of the job was the giant pile of galleys (also known as ARCs—Advanced Reading Copies) that the assistants and interns were allowed to peruse and take home, once the editors had finished reviewing them. It didn't matter that these were little more than loosely-bound manuscripts. They were FREE BOOKS and very exciting to an avid reader like me, who spent any extra money from my paycheck at bookstores. Galleys gave us a special "sneak peek" into a book six or eight months before it was published, and I discovered that it was thrilling to read a novel or memoir before anyone else had turned its pages. One of the very first galleys I chose from the Atlantic's pile was Chitra Banerjee Divakaruni's unforgettable collection of short stories, Arranged Marriage. I have strong memories of reading those enchanting tales, and so, now, many years later, when a NEW galley of Divakaruni's work passed my desk, I jumped at the chance to publish her in One Story.
Set in India, "Durga Sweets" skips from moment to moment, telling the story of a relationship backwards in time. Together with the delightful bachelor Bipin Bihari and the savvy sweet shop owner Sabitri, we travel from their final parting towards the unforgettable moment when these characters first meet. Woven between these many years is a deep unrequited love, as well as marvelous confections of mango, cardamom, and saffron, created by Sabitri at her shop, Durga Sweets. Read our Q&A with Chitra Banerjee Divakaruni, where she discusses how she wrote this lovely story, and shares a special recipe for Sandesh! In the meantime, I hope you will all enjoy this moving tribute to loyalty and friendship, and consider this issue of One Story your own personal "galley" to Divakaruni's marvelous forthcoming novel-in-stories, Before We Visit the Goddess.
Q&A by Hannah Tinti
HT: What was the seed of this story? What was the first thing you wrote?

CB: The first thing I wrote was the first paragraph of the story, beginning with a phone call about a crisis that the narrator has to handle. Living in America as I do, I have often feared such phone calls arriving from India, conveying the illness or death of loved ones. I wanted to create a scene about how the narrator is affected by such a message.

HT: "Durga Sweets" is part of a larger novel-in-stories, BEFORE WE VISIT THE GODDESS, forthcoming in April 2016 with Simon & Schuster. How does this particular piece fit in the larger narrative of the book?

CB: The novel is about three generations of women — a grandmother, her daughter, and her daughter, and the complex relationships they each have with the men in their lives. This story is about the grandmother, Sabitri, and her unusual friendship with the manager of the sweet shop she owns. It allows us to glimpse a segment of her life that her daughter and granddaughter do not know, and thus complicates her character further.

HT: Why did you choose to tell "Durga Sweets" backwards in time, starting in 1995 and moving towards 1965?

CB: I am often interested in the way in which relationships grow and change over time, often to the surprise of the people involved. I wanted to trace this one to its unusual beginning. I envisioned the writing of this story to be something like unpeeling an onion, going deeper and deeper into the heart of a friendship.

HT: What was it like to write from the Point of View of Bipin Bihari?

CB: It was very interesting, since he is a character unlike myself or most of my protagonists. Being a man in his 60s and kind of set in his ways, he provided me with a challenge. I was really glad about how the story turned out, though. I think it allowed me to glimpse and be surprised by a certain tenderness in him.

HT: "Durga Sweets" is a story of unrequited love. Why did you decide to explore this subject, particularly from a man's point of view?

CB: I wanted to challenge myself by exploring such a relationship from a male point of view. I have often written about relationships from the female point of view, so it was interesting and useful to my growth as a writer to flip the roles. As I wrote the story, I realized that people are often androgynous. Sabitri has many male traits, and Bipin Bihari has several female traits. It allowed me to discover some unexpected treats in my own self.

HT: The sweets described in this story sound so delicious, especially the saffron-dessert (Durga Mohan) that Sabitri invents! Do you have any recipes you might share with our readers?

CB: I love writing about food. To me, it is a symbol of culture, and especially of the craving for home that immigrants carry with them when they moved to another land. In Bengal, the part of India I come from, sweets are a particularly important part of our cuisine. Because of this, it was a great pleasure to write about a sweet-maker in this story, contrasting her recipes to those of her daughter and granddaughter, which we discover in the other stories. Here is a simple Sandesh recipe similar to the one in the book — though that one, of course, is Sabitri's secret one, and impossible to replicate! Ingredients: A half pound of paneer (Indian cheese) ½ teaspoon of cardamom powder 25 threads of saffron three-quarter cup of sugar (you may use more or less according to taste) Place paneer in a large bowl and mash it for 5 to 6 minutes until smooth. Add in the cardamom powder and the saffron threads. Mix saffron, cardamom and the sugar into the paneer, mashing for another five minutes. Place in a non-stick pan and cook it over a low flame for 5 to 7 minutes until all ingredients are well blended. Place the mixture on a plate. Allow it to cool. Take one and half tablespoons of the paneer mix and shape it as you wish—circles, ovals or mango shape—until all the mix is used up. Enjoy!

HT: How long did it take you to complete this story?

CB: The actual writing took me about a month. The revision took several months. With this book, since the stories were interconnected, I went back and forth between stories as I revised them.

HT: What are you working on now?

CB: I am working on a missed three novels set in a tea estate in India.

HT: What is the best bit of advice about writing you have ever received?

CB: Write regularly and revise often. Whenever possible, show your work to writers you trust, because they will detect problems that you are too close to your own work to see.